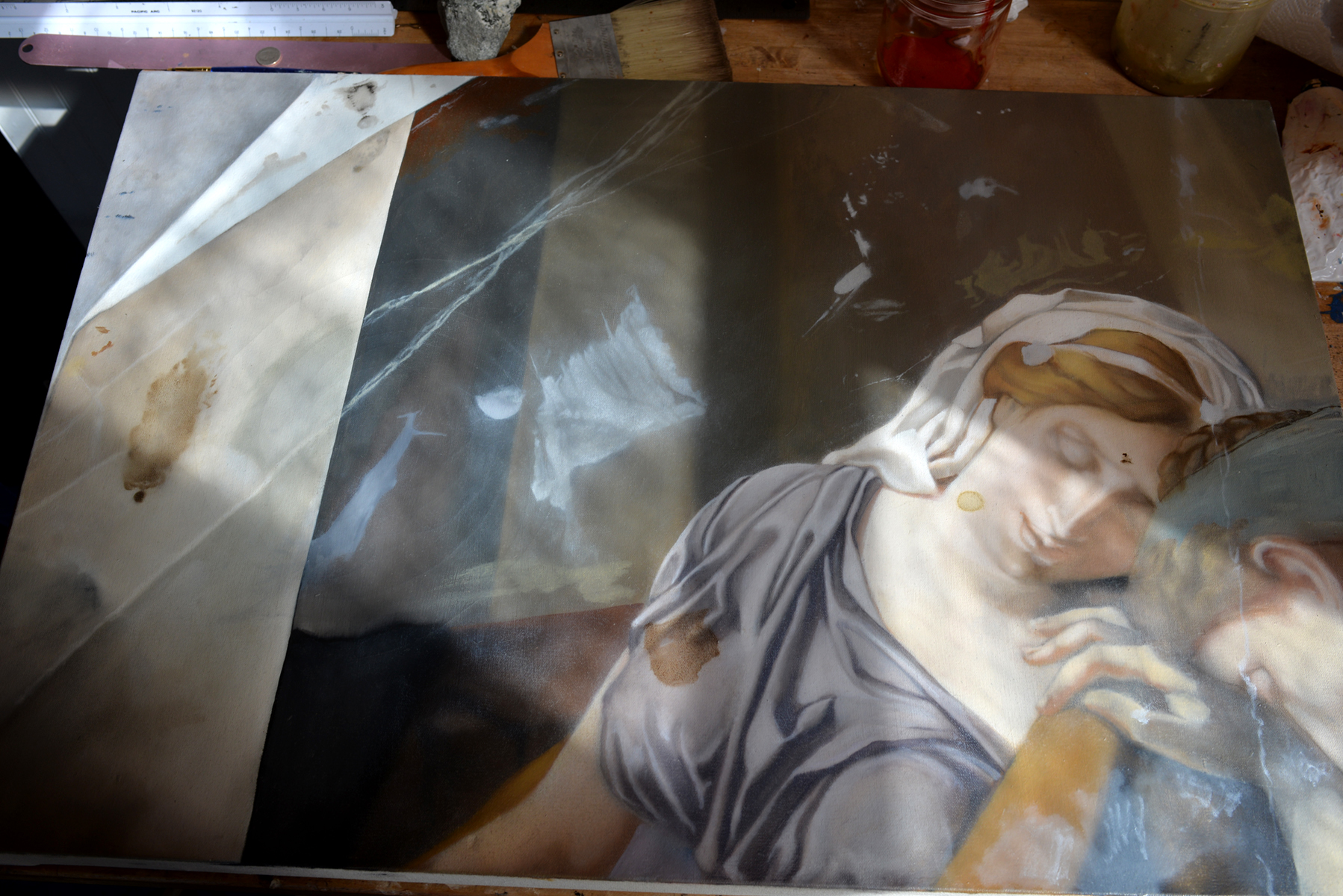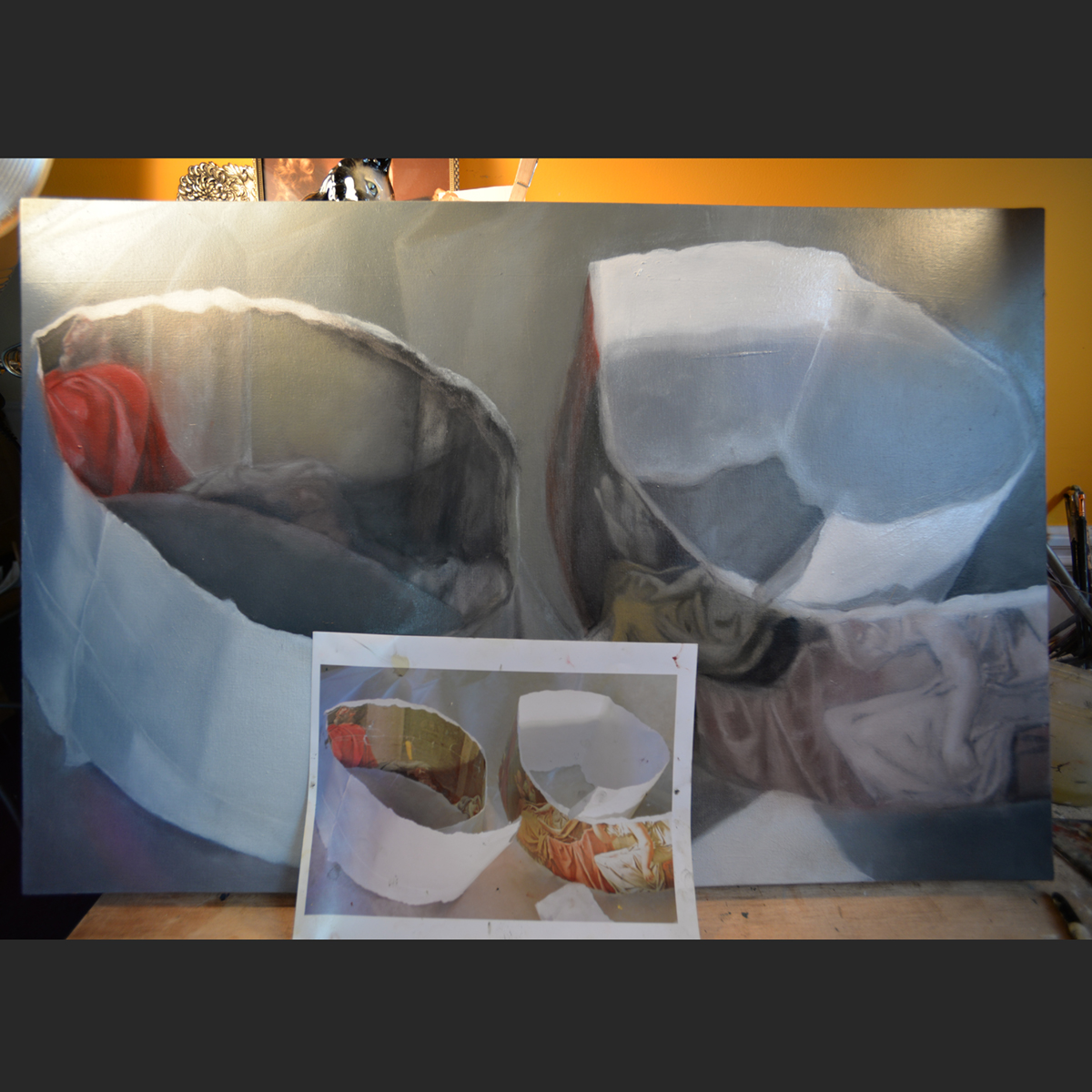 Slow going Oathish of the Horatii series based on past commissions source material. Had to disrupt this one. You'd think you could get away with placement with random ripped up sources, but even then there is a rightish and a way wrong arrangement.
Also, now there's this https://www.google.com/culturalinstitute/asset-viewer/oath-of-the-horatii/KwHkqyZxc2i04A?utm_source=google&utm_medium=kp&hl=en&projectId=art-project
The original is so bright and shiney.